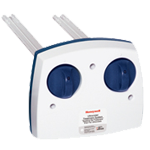 Ultraviolet light kills bacteria and mold growing on your indoor coil before they are circulated throughout your home. UV lamps are installed near your existing indoor coil and work diligently to rid your home of the bacteria, viruses, mold and germs that impact your home's health. We install 1 or 2 lights per indoor coil, depending on the size of the coil.
Air Scrubber by Aerus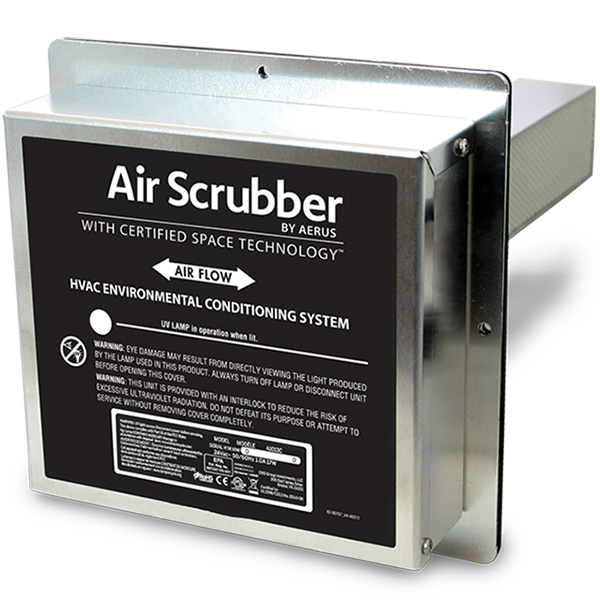 The Air Scrubber by Aerus substantially reduces odors, visible smoke in the air, and microbial populations on surfaces*, utilizing the patent pending ActivePure® Technology. ActivePure® Technology attaches directly to the HVAC system ductwork to remove air pollution, VOCs, surface contaminants, pet dander, odors and dust, resulting in a cleaner, healthier and more efficient home. ActivePure consists of a special UV light and photocatalyst target, creating an Advanced Oxidation Process containing several friendly oxidizers. Certified Space Technology continuously protects and purifies the air, and attacks contaminants on all surfaces.


*Published scientific studies conducted on behalf of activTek by Dr. James Marsden at Kansas State University demonstrated that activTek's ActivePure® Technology substantially reduces microbial populations on surfaces. The study's results are being provided solely for informational purposes. The study's results have not been reviewed by the FDA, EPA or any other governmental agency. Our products are not medical devices and are not intended to diagnose, treat, or cure any disease. We make no claims and no claims should be inferred as to the efficacy of our products to sanitize, disinfect or kill germs or other antimicrobials.