A Team Brought Together by the Determination to Better Not Only Our Families' and Clients' Lives, but Also Our Community Through Our Exceptional Professionalism, Knowledge, Value, and Respect for All Involved With Our Company.
It was more than 60 years ago that Raymond Field established Field Plumbing & Heating in 1961. Raymond believed in creating healthy homes and happy customers. His son, Ken Field, eventually took over the reins of the business, helping to grow it and offer even more services. Today, Ken runs the company with his daughter, Sarah Preston.
Our values stem from our origins in 1961 when the goal was to feed a family of 12. Now the goal is to provide for 20+ families.
If it's legal and moral, then we are willing to do anything

Growth is the only option; we will embrace it

Integrity, honesty, and respect in all that we do

Commitment to not only our own well being, but also that of our team, our clients, and our community

Courage to shape a better future through leadership and teamwork

Dedication to a happy, healthy, and stable work environment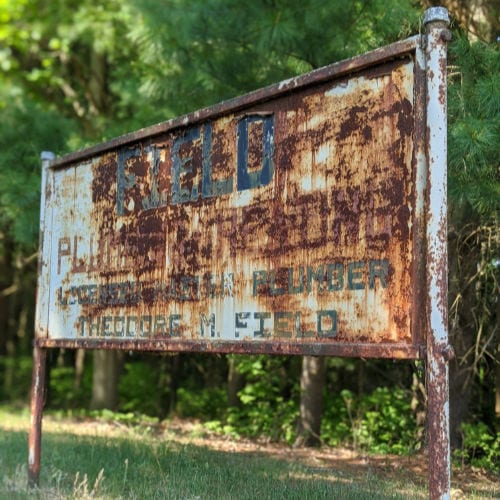 Original 1961 signage still standing on the Field family farm today.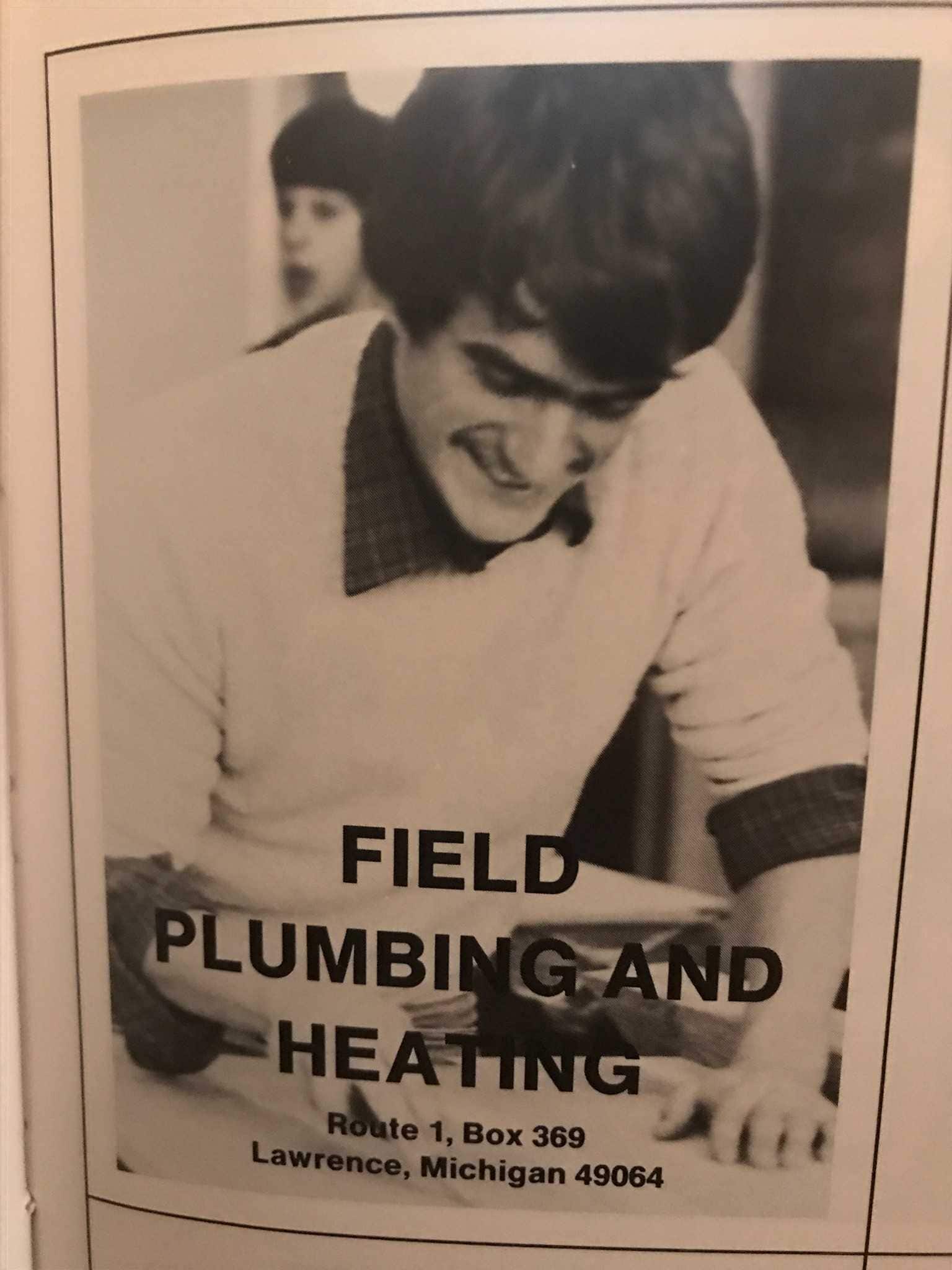 Owner Ken Field featured in an old company advertisement.
Our company strives to create a rewarding work environment for our teammates while providing the best HVAC and plumbing services in Southwest Michigan. We have assembled a dynamic and knowledgeable team that genuinely wants to help our customers feel comfortable in their homes and businesses. We always aim to provide value over and above what our customers expect.
One of the most common customer complaints in our industry is that homeowners are unsure of what was needed or done to their home and why it was important. Our goal is to inform and educate our clients so that they are able to make informed decisions that are right for their families or business.
Simply put, we build our team of professionals from the ground up.
Our team at Field Plumbing & Heating prides ourselves on having expertly trained technicians. That's why we offer a paid, nationally accredited four-year apprenticeship program to train our future journeymen, helping them earn certifications in the fields of plumbing, heating, and cooling. We sponsor this program to not only help the community, but to create the next generation of workers for our industry as well.
When you choose us, you're choosing a company with deep roots in the community. We are a family-owned business that has served Michigan homes and businesses for over 60 years. We care about our team and our neighbors, so you can be confident we will care for your comfort like you are one of the family.
Click here to learn more about why you should choose Field Plumbing & Heating for all of your HVAC needs.